Barr Accepts Position as Bank of Cave City Loan Officer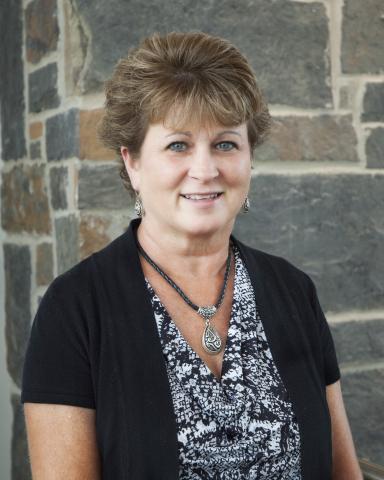 Sandra Barr recently accepted the position of SR. Vice President and Loan Officer at the Bank of Cave City.  "We are so fortunate that Sandra agreed to take on this new role.  She's perfect for it.  She's smart, experienced, and committed to our company and our customers.  Plus, Sandra loves Cave City and the folks in this part of the world.  She's going to be an excellent lending officer," stated John Beller, President and CEO.
Sandra has worked at the Bank of Cave City for over 28 years.  She began her career as a Note Teller in the loan department.  In 1988, she took a position processing loans and packaging FSA guaranteed poultry loans, and shortly thereafter began processing and closing real estate loans.  After graduating from the Arkansas Bankers Association Lending School in 1996, she was promoted to Assistant Vice President, Loan Processing Supervisor.  "I enjoy working at the Bank of Cave City.  The Board, officers, employees, and customers I have worked with throughout the years have made my banking career very rewarding, and I'm looking forward to this new opportunity," said Barr.
"Sandra has been an instrumental part of our loan team since the beginning of her career, working to ensure compliance when regulations change, effectively keeping our loan processes moving efficiently.  She has worked with loans since her first day here at our bank, and she knows the loan process from start to finish.  We are pleased that she accepted this position," said Gayla Hickman, Executive Vice President and Chief Lending Officer.
Sandra is a life-long resident of the Cave City community.  She has been happily married for 32 years to John Barr.  Their family includes a daughter, Kayla, and her husband, Brandon Qualls; a son, Justin, and his wife Kayla Barr; and two granddaughters, Kennedy and Addisyn Qualls.  Barr enjoys spending time with her family, especially her granddaughters.  She volunteers at the Cave City High School concession stand during basketball games and at the WRMC Gift Shop.  She and her family attend First Baptist Church in Cave City.