Beller to Lead Bank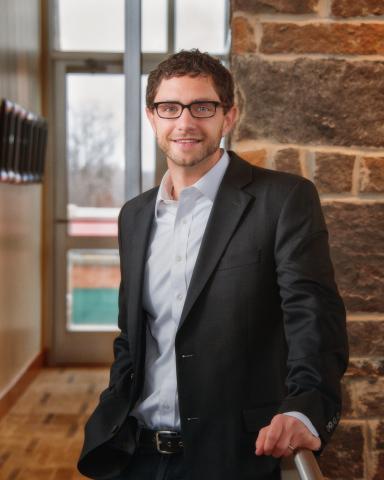 CAVE CITY — John Beller has been named president of the Bank of Cave City, according to a news release.
Sam Beller, who has served as president and CEO since 1997, will remain as chairman and CEO. The father-and-son team will share leadership responsibilities until Sam Beller retires from a full-time position with the bank in October 2014.
"This is part of a transition that we have been planning for several years," Sam Beller said. "John started here as a teller and has worked in every area of the bank. He knows this business, our organization and the people we serve. I'm obviously a little biased, but I'm proud to say that he's smart, he's a good man, and he's committed to our company and our customers."
The Bank of Cave City was chartered in 1906 and now operates offices in Cave City, Lynn, Evening Shade and Strawberry. John Beller is the eighth president of the bank, and a list of past presidents helps tell the story of a stable local bank with strong family ties. He follows not only his father but also his grandfather, Eugene Street; his great-grandfather, Eagle Street; his great-great-grandfather Roe Street, and a great-great-great-grandfather, J.A. Laman, who served as the bank's first president.
"We're so proud of all that history," said bank director Margie Pettersen. "But we're really thinking about the future. John is going to do a great job for us for years to come. He's focused on making sure we are the best bank we can be for our customers so that we can all grow the local economy."
"It's humbling to be asked to do this job, and I am honored that our board and our shareholders believe I will do it well," John Beller said. "I'm also really excited about this opportunity. We have an experienced leadership team at the Bank of Cave City and knowledgeable and capable staff in every location who work hard to serve our customers."
"And we have great customers," he added, "folks who make this part of the world such a special place to live and work and be rooted. Our customers bless us and trust us with their business. I'm very fortunate to be able to be a part of all this."
John has worked at the Bank of Cave City since 2006. He graduated from Highland High School in 1997, Ouachita Baptist University in 2001, and the Graduate School of Banking at Louisiana State University in 2010. John and his wife, Ashley Carroll Beller, live with their three children in Cave City. They enjoy participating in the kids' activities, working on their farm, and spending time with their friends at the Cave City United Methodist Church.